Over the years, I had the privilege to speak at various events, conducted classes, delivered training, and facilitated workshops. This came from my various roles in the past such as a BNI Director Consultant, a Chapter Network Education Coordinator, communications strategist, as well as other volunteer work. Check out my résumé here (link) to learn more about my past experience and expertise. Audiences ranged from college students, seasoned professionals, and business owners. I spoke on various topics from business networking, safety and health, social analytics as well as digital marketing.
Besides that, you may find my content covering various topics on my YouTube Channel: https://www.youtube.com/c/AldricTinker/. You'll find videos on communications, business, as well book reviews.
Apart from that, head over to Udemy to check my course out.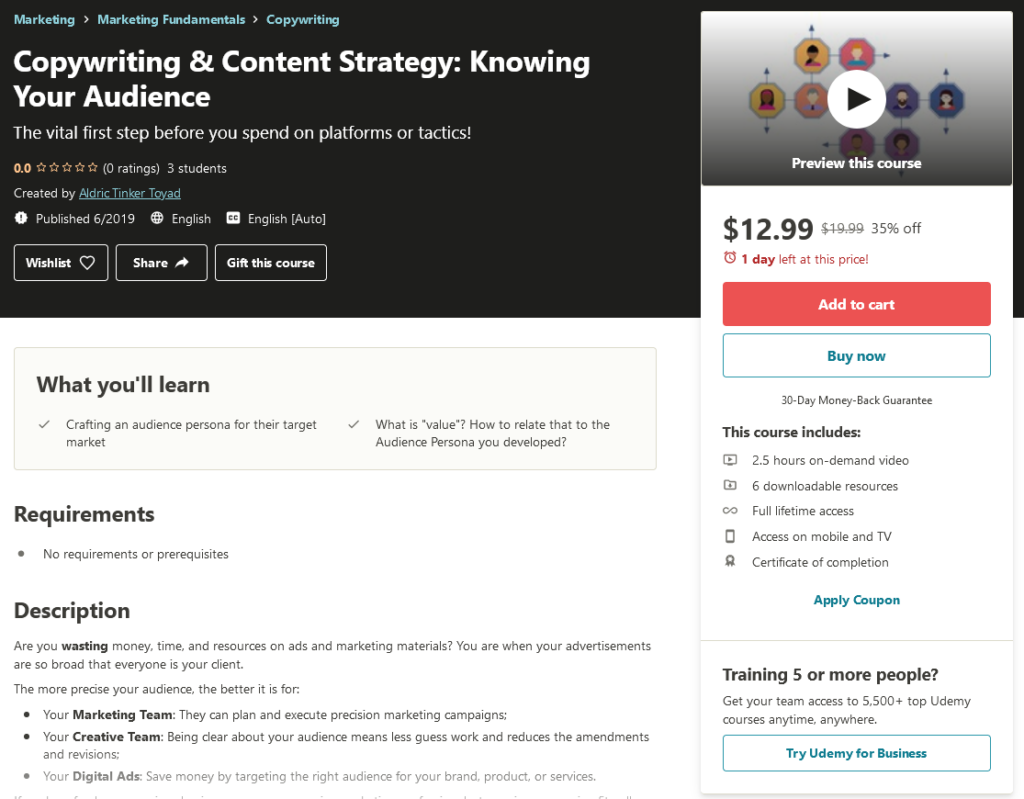 Copywriting & Content Strategy: Knowing Your Audience (Link)
A crucial first step for any copywriting and content strategy is to know your audience (KYA). Clarity is key to minimise revisions and rewrites. It also helps check whether the marketing and communications plan and activities are congruent with the target audience.
If you would like to engage me to speak at your organisation, feel free to reach out by clicking on one of these buttons.